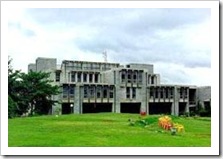 The Government of independent India focused on the development of indigenous science and technology after 1947. As a technology base was being created, it became clear that the country needed to simultaneously augment management talent and resources. This led to the creation of the Indian Institutes of Management in the country.
The Indian Institute of Management Bangalore (IIM Bangalore) is one of the best management institutes in India. It was established in the year 1973. IIMB selects students for its courses through the Common Admission Test (CAT).
It is widely considered to be one of the toughest to get in MBA programs in the world. The Institute firmly believes in the importance of management education and the critical role today's students play in managing the highly competitive and varied businesses of the future. IIM B is the only B School in India to be ranked among Top 10 Asia-Pacific B-Schools according to the QS Global Business School Survey 2009.
All the students are provided with accommodation on campus in well-appointed single room in the institute hostels. 24 hours Internet connectivity, fully automatic washing machines, music room and recreation room are standard features. The hostels also have intercom facility, which is linked to the institute intercom. The campus was also the site for the shooting of the upcoming bollywood film titled Three Idiots directed by Rajkumar Hirani and starring Aamir Khan, Kareena Kapoor, R. Madhavan and Sharman Joshi. IIM Bangalore has seen excellent placements for the past many years.
| | |
| --- | --- |
| Established: | 1973 |
| Asia Ranking QS.com (2008/9): | 6 |
| Dean: | Prof. Trilochan Sastry |
| Director: | Pankaj Chandra |
| Location: | Bangalore, Karnataka, India |
| Campus: | 100 acres |
| Website: | www.iimb.ernet.in |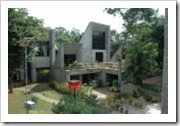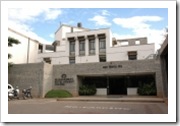 Programmes:
1. Post Graduate Programmes:
      (i). Post-Graduate Programme in Management (PGP)
      (ii). Post Graduate Programme in Software Enterprise Management (PGSEM)
      (iii). Post Graduate Programme in Public Policy Management (PGPPM)
      (iv). Executive Post Graduate Programme in Management (EPGP)
2. Doctoral / FPM Programs:
The Fellow Programme in Management (FPM) is the doctoral programme of Indian Institute of Management Bangalore (IIMB). Doctoral Programs include Corporate Strategy and Policy, Economic and Social Sciences, Finance and Control, Marketing, Organizational Behavior and Human Resource Management, Production and Operations Management, Quantitative Methods and Information Systems, Public Policy and Public Systems.
The FPM at IIMB is now 30 years old. 119 FPM students have graduated from IIMB over these years. More than 30 of our previous students are currently working in academia in India and abroad. FPM at IIMB offers specialisation in nine areas. All FPM students are fully funded for up to five years. Four fellowships are also available. In terms of financial support, ours is one of the best funded doctoral programmes in the country.
3. Executive Education Programmes:
      (i). Open Programmes
      (ii). Customised Programmes
      (iii). International Programmes
IIMB Centres:
       1. NS Raghavan Centre for Enterpreneurial Learning
       2. Centre for Public Policy
       3. Centre for Software & Information Technology Management
       4. Centre for Insurance Research and Education
       5. ERP Studies Centre
       6. Centre for Development of Cases and Teaching Aids
       7. Centre for Corporate Governance and Citizenship
       8. Centre for Capital Market & Risk Management
       9. Centre for Financial Markets and Institutions / Microfinance Group
      10. Centre for Supply Chain Management
Contact Us:
Indian Institute of Management Bangalore
Bannerghatta Road, Bangalore, India
Pin Code: 560 076
Phone Number: +91-80-26582450 / 26993996
Fax Number: +91-80-26584050 / 26584004 / 26584181 / 26581602
E-mail: info@iimb.ernet.in